2018 is underway and in our kitchen, a new year means a new menu! Our Winter Family Style Catering menu is filled with healthy dishes that let seasonal ingredients shine. One of the staff favorites from this menu is our Honey-Chili Rainbow Carrots.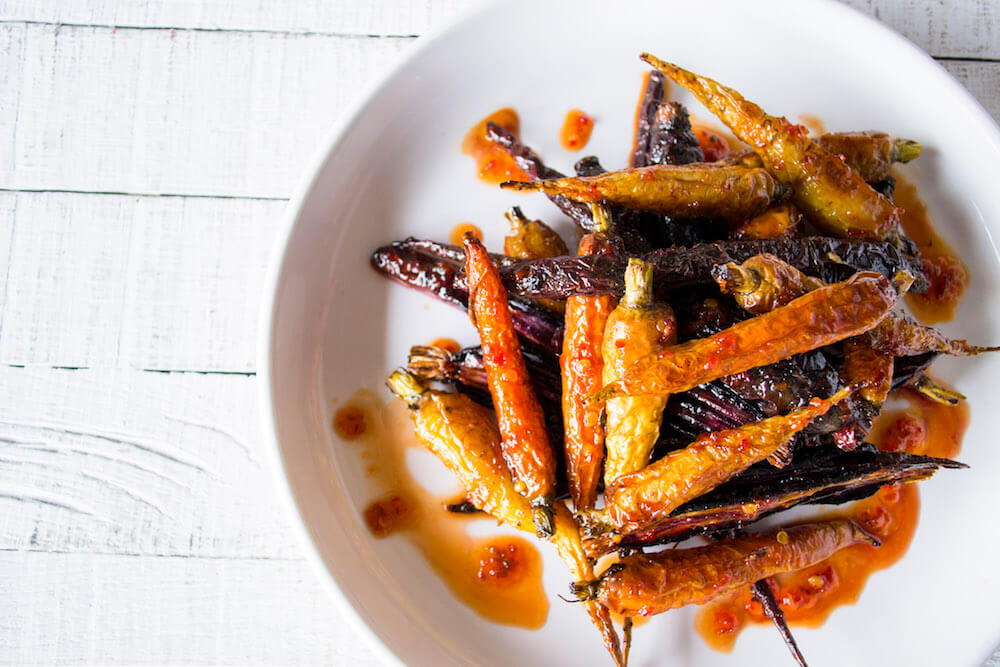 Our chefs love using rainbow carrots; they're beautiful, earthy, sweet, and incredibly photogenic! The carrots are tossed in sweet honey and spicy sambal sauce for a seriously addictive combination of flavors. Roasted to perfection, these carrots are totally vegan and a guaranteed crowd-pleaser! Plus, they're good for your eyes, immunity, and overall well-being. They're loaded up with mineral antioxidants and fiber, which help to improve blood pressure, eyesight, digestion, and oral health.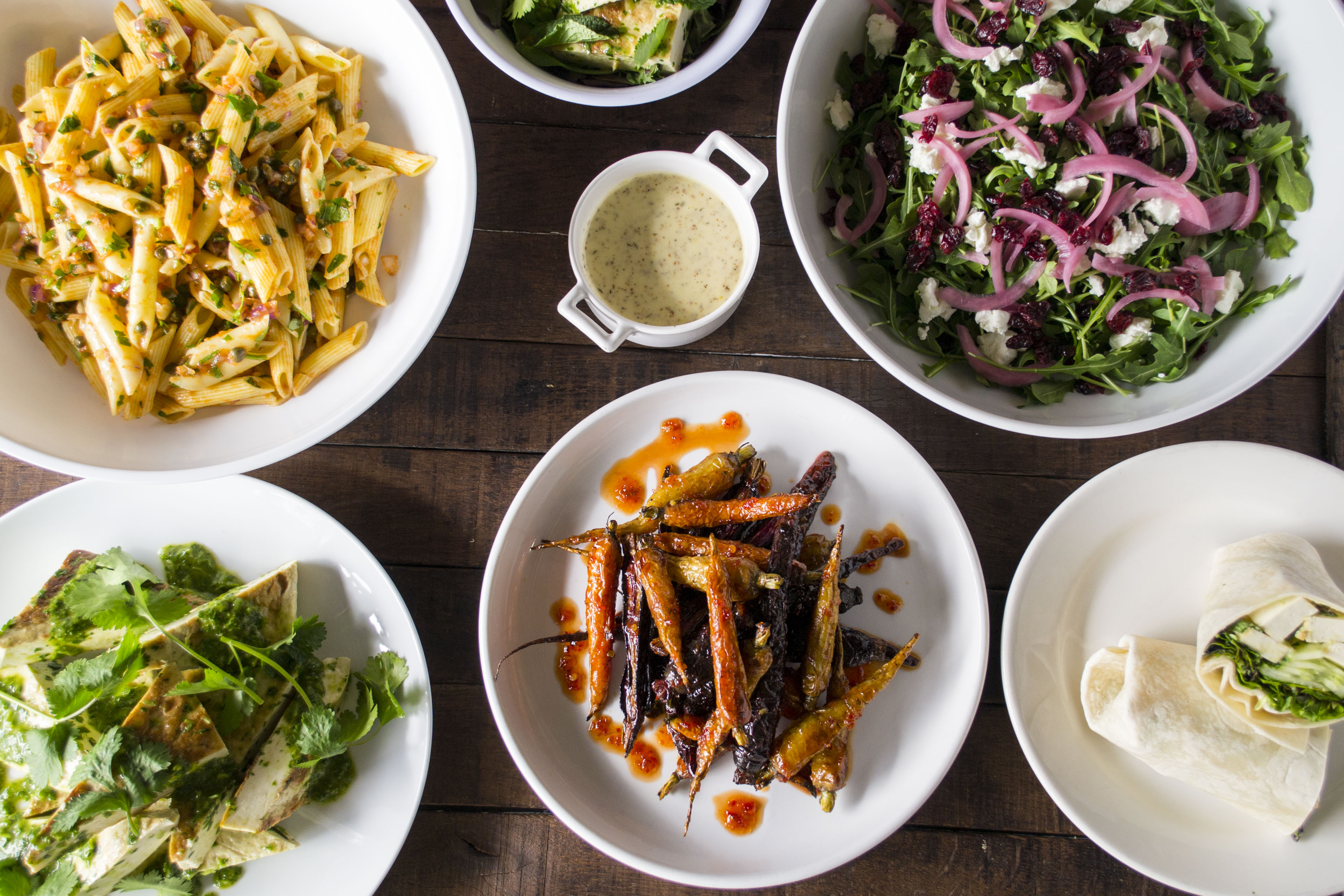 We believe good health starts with good ingredients, and that includes what goes into your home cooking, your office lunches, or what you're serving at your next party. We've designed our seasonal Family Style Catering menu to be delicious and fueling; each dish showcases the best of the season and lets you eat well, no matter how busy your schedule gets.
These honey-chili carrots, along with many other favorites, are available for delivery to your home or office all over the Bay Area, 7 days a week.