We're all about helping busy people eat well. Whether that means making sure your home fridge is stocked with delicious local groceries, or catering a healthy lunch for your twenty person meeting - we've got you covered.
Same-Day Grocery Delivery
Shop virtually on our app, then kick back and relax as we deliver the best groceries and restaurant quality meals to your door! Or, take a stroll down to the market where we'll have your goods ready to go. Download the app now.
Shop now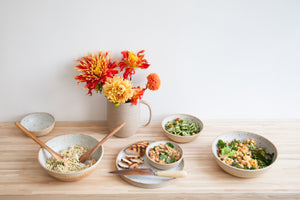 Neighborhood Markets
The creative process of cooking starts at the market - talking to the butcher, finding the perfect avocado, smelling the fresh cut flowers. We're so happy to offer that every day to our Cole Valley and Cow Hollow neighbors.
Learn More