Luke's Local Thanksgiving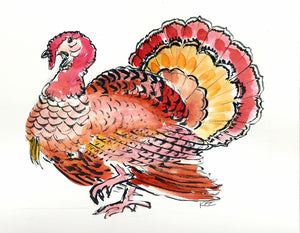 THANKSGIVING DELIVERED
At Luke's Local, we're honoring the tradition of Thanksgiving by celebrating the harvest through a collaboration of food from our favorite foodmakers. You'll be able to choose from brined and smoked Willie Bird Ranch Turkeys and sides from the Luke's Local team, a variety of seasonal pies from Black Jet Baking Co, Batter Bakery, and Starter Bakery, Parker House Rolls from Starter Bakery and Bouquets from Flowers by Carra.  
We've got you covered no matter where you are in the Bay.  We'll be delivering all over San Francisco and to all South Bay and East Bay locations Tuesday and Wednesday, and offering pick-up from our Cole Valley Market those days, as well.  Pre-order your Thanksgiving items a la carte or as a complete package for $200 here
. Or, come to our Market in person to do your shopping. Luke's Local is offering special early bird pricing (10% off) for orders placed before 11/11.
THE FOODMAKERS:
About Black Jet Baking Co: Gillian and her awesome team of bakers create delicious, classic American baked goods and treats. 
About Starter Bakery: Berkeley's Starter
Bakery rose to popularity by perfecting their Kougin-Amann - they since have begun providing delicious pastries and breads to some of the Bay Area's most well-known cafe's, restaurants, and farmer's markets.
About Wille Bird Ranch: The Bendetti Family began raising turkeys in the rolling oak studded hills of Sonoma County in 1948. Willie Bird Turkeys are free-range, eat a 100% vegetarian, corn and grain diet free of antibiotics. These broad-breasted turkeys are nationally known for their superior quality, tenderness and taste.
About Flowers by Carra: Carra Duggan of Blue House Farm brings a beautiful, rustic flare to the gorgeous blooms from Blue House Farm. The perfect way to tie in a delicious Thanksgiving Day spread, these bouquets are sure to delight family members and guests alike. 
STAY IN TOUCH
If you have any questions, please feel free to reach out to us at hello@lukeslocal.com or 415-643-4510. Happy Thanksgiving!
Leave a comment